Happy Anniversary!
We can't wait to help you create your beautiful keepsake to celebrate your anniversary (or someone else's, like your parents.) Yes, today we won't beat around the bush. This post is all about your love, relationship, anniversaries, and a little bit of shameless self-promotion because, at Weeva, we know the power of love and storytelling. We know how to make a lasting impact that gives you all the good feelings without the hard work – so naturally, we want to share that with you.
Your Love Story
Let's start here. Every couple has a unique story about how they met, fell in love, and started a life together. It doesn't matter if this is your 5th anniversary or your 30th anniversary. What matters is that two people fell in love, didn't give up on each other, and grew stronger together. I won't attempt to describe your story, it's yours. What I will attempt, however, is to show you why creating an anniversary book, or the story of your love is something every couple should do.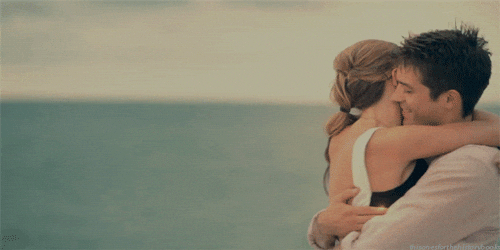 So take the journey with me.
Remember the first day you met your partner, where was it?
How did you two meet? Do you remember your first conversation?
How long before you two were dating?
Who made the first step?
Did you think you'd get married?
Can you remember your first kiss?
Your first date?
The day they proposed?
What was that like?
Do you still have the same friends?
How did life change?
How did your partner enhance your life?
Do you encourage your partner to greater things?
Did you have children?
What was the best moment the two of you ever had together?
Why do you love your partner?
What is unique about your relationship?
How did you overcome struggles?
I bet that quick trip down memory lane was full of emotions.
As I typed this, I thought about my husband and our love story. It's every bit as unique as it was difficult at times. Love isn't always pretty and easy. Love is hard, it takes work. It takes two people showing up every day with love, passion, understanding, and sometimes even forgiveness. But that is what makes love so great. That love can conquer rough times, loss, illness, being poor or rich. What better time to celebrate that love, that journey with your partner, than your anniversary. Don't wait 50 years to show your partner how much they mean to you. Memories fade, stories disappear, life happens.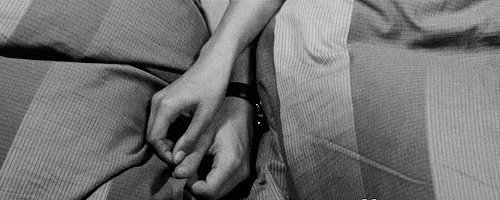 Your Anniversary Book – The Perfect Gift
Make it count. We all have given and received the great but temporary gifts – Dinner, Chocolate, Flowers, a Night Away, a Massage, and of course the card. Don't get me wrong, I love getting any one of these, but I always feel like the gesture means more than the gift. We give these gifts because we want to convey meaning, connection, feelings, and really we want to say "I love you. You are important to me and I am happy to spend my life with you!"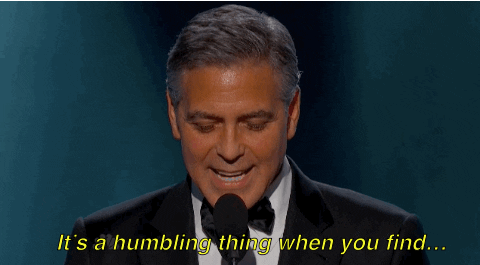 We want our gift to mirror what we feel and that is incredibly hard to do. Lucky for you, Weeva can help you with that. I believe we can exceed that for you. Below are just some thoughts I have for anniversary books. As Weeva's community manager, I work with every book that we create. I've seen what works, what is successful, and what customers wish they would have done.
Anniversary Years 1-5
If this is your first year to year 5 – make it a Volume 1 and include everything and everyone that was important to you throughout your time together.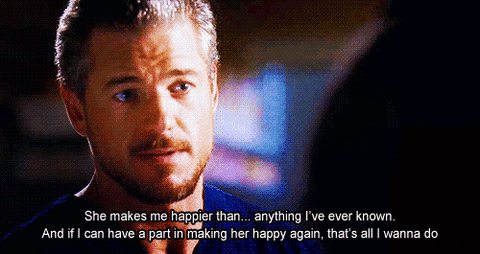 And then after that make a Volume 2, 3 and so forth for every 5 years you are together. It'll be invaluable to you when you are older, being able to look back on how life was now. Fresh memories, years later. My kids would love to get their hands on books about us. They love our love story almost as much as we do. You can start your Love Story Volume 1 by clicking the link 🙂
And to help you get started, here are some chapter/thread titles to consider:
Our Wedding Day
The 1st year
I Love You Because..
A Wish For Our Future
My Favorite Pictures Of Us
Anniversary Years 5-20
You know you like each other. Rumor has it that the 7th year is among the hardest. How was your experience? Now the fresh, pink tinted glasses of love are starting to fade, routine days are taking over, you have a job, probably children. It's stressful, hectic, and chaotic at times and you've started to notice things that just annoy you to no end. But you also know that you still love each other, because you've stuck it out through the rough times, the changes at the beginning, you grew together, you made a life together. Maybe, you need to remember to make more time for each other and maybe, you don't. What matters is that you want to show your appreciation and love.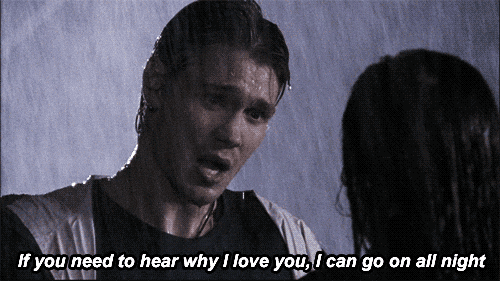 So maybe, a title like "This is only the beginning – Stories of our life" would be appropriate?
Wonder what chapters you could have?
When I First Saw You
I Remember Like It Was Yesterday
My Favorite Moments
Pictures Of Our Lives
This Is Us
Our Children
Anniversary Years 20-50
Congratulations! You are our inspiration. You have so many stories, memories, pictures, and world changes that you've both lived through. The world has changed dramatically the last 20 years and so must have your lives. We are just guessing but thinking about my parent's life (married 35 years) a LOT has changed for them since they first met.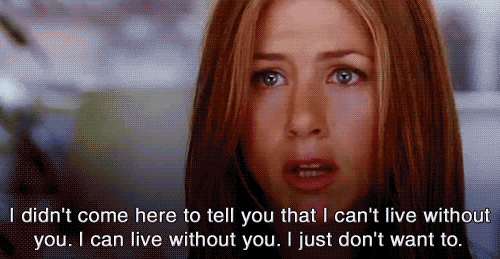 I notice that couples don't think their life has changed THAT much but here are the major events in my parents life:
Dated – My dad was in the military in Germany, my mom is German.
Married in the US.
I was born and my dad was stationed in El Paso, TX for a while – my mom and I remained in Germany.
I was blessed with 2 more sisters.
My dad leaves the military and starts working as a civilian.
We moved in with my grandparents into a multigenerational house.
I graduated.
Then I moved out.
A year later I married and gave them a grandchild.
My dad had cancer.
I moved to the States and had another child.
My sister got married and had a child and moved out.
Then my other sister got married and moved out.
After a few years my sister, her husband, and child moved back in.
My dad survived cancer.
Things settled down.
A personal note
I know I made this about me but I was the first born, so it made the biggest impact. This doesn't count any of the job changes, school changes, friend changes, travel, or family activities. But as you can tell, they had a lot going on in 35 years. Now, let's say I'd want to be a fantastic daughter and I'd make them an anniversary book as a surprise, I'd have a lot I could write, then my sisters, our friends and family, pictures, and more. And then there are their stories. Memories we don't even know. We are talking about 35 years of memories, not counting their childhoods!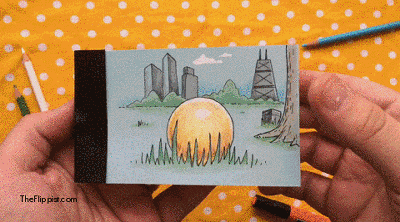 One of our customers that made an anniversary book for her parents was very clever and had them write their story for each other without showing the other. She then added that to the book. The result was stunning, her parents were so touched, and friends and family were thrilled to be a part of their present.
Anniversary Years 50 and Up
Wow, what can I say? You have achieved what the younger generation refers to as "Squad Goals" or so. You are the couple that we all strive to be. We want to grow old together, survive all the good and bad times, and still love each other. Your marriage is what makes the news, that gets viral shares on social media because we all want to have that love. We know it wasn't easy. My grandparents have been married for over 50 years and they are still going strong. My grandpa LOVES my grandma. Of course, she loves him too but the way my grandpa cares for my grandma, even with her Alzheimer's is how I hope my husband will treat me when I am old and struggling to remember who he is.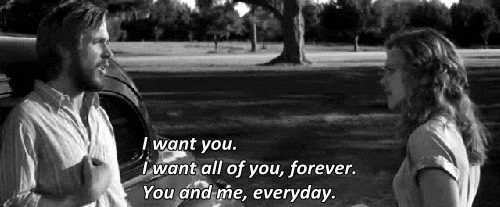 Make It A Gift From The Family
For these anniversaries we'd recommend a family member creating their book. My grandparents have never touched a computer but they would love a book. And since they haven't touched a computer or speak English, I am happy to announce that a book for them is in the works. "Oma & Opa Sind Die Besten" – "Oma & Opa Are The Best". While I want to give it to them for their anniversary, the book will be so much more. It'll be their life story, and it'll include how much they mean to me. I don't think they'll ever know how much they have influenced my life, even when I made choices they didn't agree with. They have been wonderful and I want them to know and I want our children to know and their children. I want my grandma to maybe remember some of the happy times, like when she used to play soccer and then watch my grandpa play, or when we went on trips and they showed me Germany. Yes, it's their anniversary book but it has meaning to me too.
Chapter Ideas:
The Childhood Years
Young Couple
The First House
Children
Grandchildren
Favorite Memories
Pictures from Birth to Now
I think you'll find the same holds true for the book you'll create. It starts as a book about you and your partner, or your parents, and as you go, you'll realize how much they have impacted the lives around them. How much they mean to others and how loved they are because they are amazing and share their love too. You never know, you might learn something about them you didn't know yet!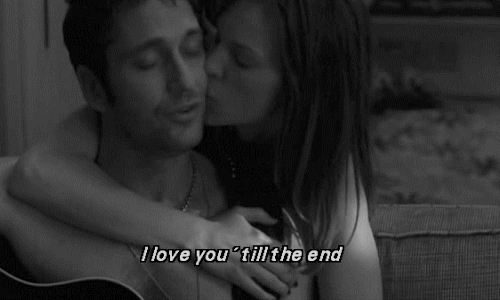 I hope my personal experiences have helped you make connections to your own life and you can envision your anniversary book. Don't stress about it, creating the project is free and you can always reach us via the chat on our site. We LOVE setting up books and helping with ideas for chapters. We are so grateful and amazed by every book we are allowed to be a part of, we can't wait to help with yours. Who will it be for?