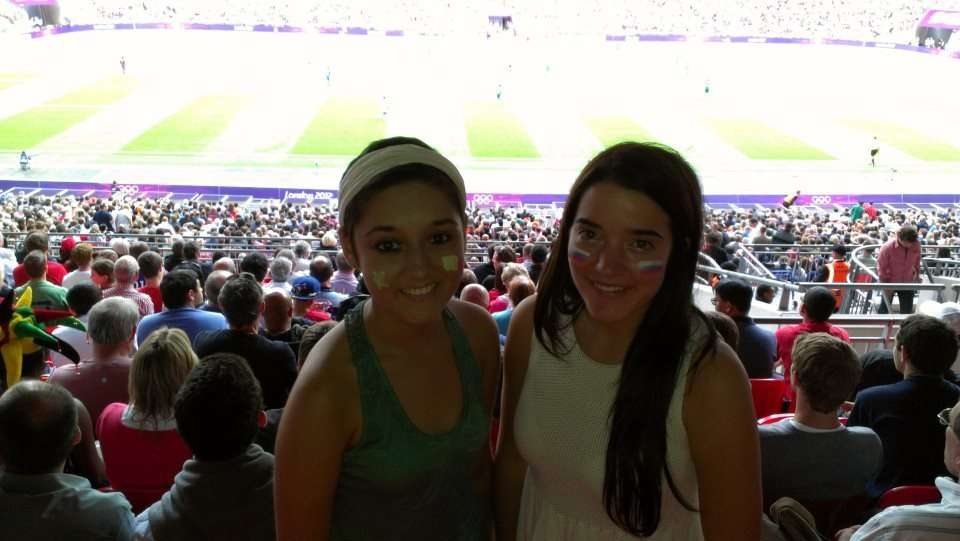 This summer I have the incredible opportunity to be an Intern for Make-A-Wish. On June 14th & 15th, I watched as two-hundred "Edgers" faced their fears and went Over The Edge to raise over four-hundred and fifty thousand dollars to grant wishes for ninety Make-A-Wish Kids.
Two years ago, I went with my best friend, Tara, on her Make-A-Wish trip to the 2012 Olympics in London, England. We traveled for a few weeks to Spain, Italy, France, and Germany before we made it to England. When we finally got to England, Tara was so excited. Make-A-Wish had so many things planned for us and we got the chance to meet other Make-A-Wish families from all over the United States who had wished to come to the Olympics as well. She had wished to go to a soccer game, so we went to Mexico vs. Senegal in the quarter finals. It ended up being a great game and Mexico won in extra time. The whole experience, before we even left, was one that I will remember for the rest of my life. The trip gave Tara and her parents something to look forward to and back on during the low points in her battle with cancer.
I was so thrilled when I found out I was going to Intern for Make-A-Wish this summer. Being apart, even a small part, of what Make-A-Wish does for families is something I take so much pride in. I know, first hand, how much these trips really make a difference for these families. I will always be eternally grateful for Make-A-Wish, and everyone who participates in fundraisers like Over The Edge, for everything they have done for Tara, her parents, and me.