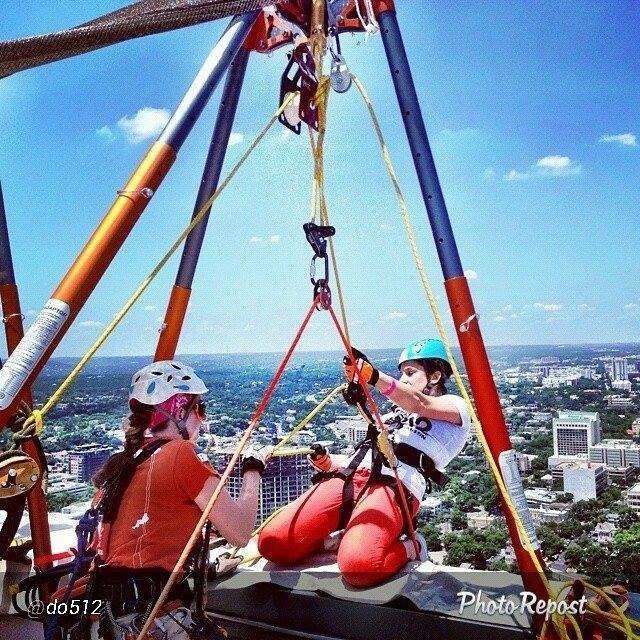 We recently rappelled 38 stories off of the W Hotel for a good cause. Make-A-Wish America was founded in 1980 in memory of Chris Greicius, a 7-year-old boy that had passed away from leukemia. Chris wanted nothing more than to be a police officer and was given that opportunity when his caring community granted his wish.
The founders then made it their mission to help grant similar wishes to other children having to fight similar life-threatening medical conditions. That tradition has continued ever since.
In an effort to help raise funds to grant those wishes, Make-A-Wish put together an event called Over the Edge, giving a few folks in Austin the opportunity to prove their bravery and help grant wishes for kids with life-threatening illnesses by opting to hurl themselves off a building. So, a few of our staffers rose to the challenge, strapped in, and went over the edge!
200 Austinites showed up to take on the 38-story rappelling challenge, and the event ended up raising $457,000 (and counting!) This sum is enough to grant the wishes of 90 kids in central and south Texas!
We couldn't have wished for a better experience or opportunity to be a part of such a wonderful cause, and an organization that makes dreams come true!
-Do512